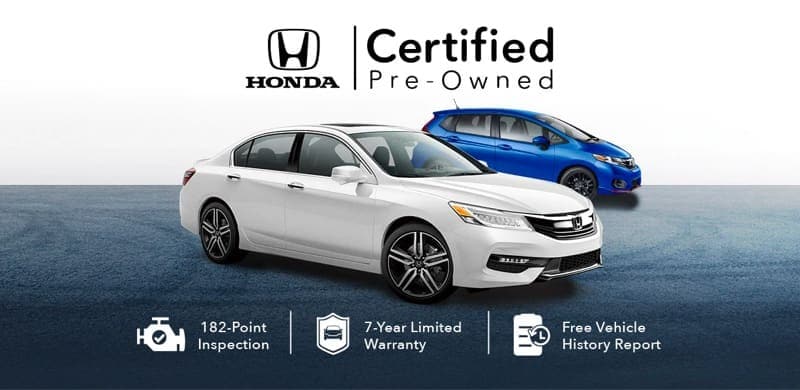 Certified Pre-Owned
Nothing compares to the quality of a Honda. No other program comes close.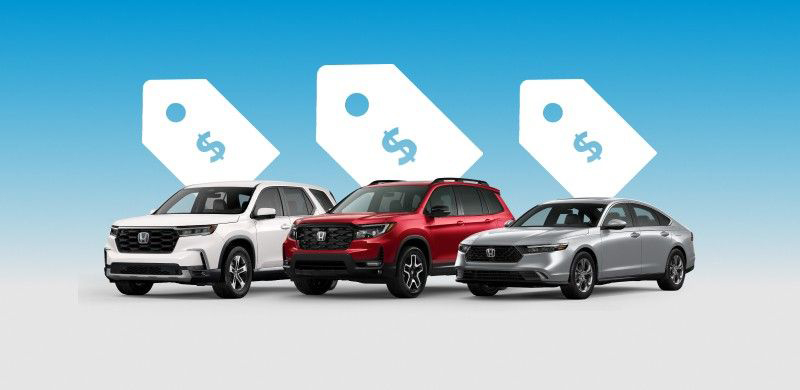 Current Offers
See this month's featured current offers going on now on new Honda vehicles.
Our Reviews
My husband and I had a wonderful experience there with Garrett! Any questions we had he answered them really well, it was a great environment! I really recommend anyone going to them for a vehicle they really do try to help you get into a vehicle that suits your needs!
Met with Chance at Cape Girardeau Honda. I was wanting to drive a Pilot to see if I would be comfortable in it. He was very knowledgeable and showed me the important features of the vehicle. During the drive we talked about my plans and he at no point pressured me. After the drive he told me if he was able to come up with something that met my needs he would contact me and I told him if I decided on something else I would contact him.
Wow!! What a wonderful experience and what a great dealership! From when you walk in the store until you leave with your new keys professional, courteous, one of a kind dealership. You cant ho wrong with cape honda! Looking for a new vehicle, check them out, you won't be disappointed! Thanks!
Just like every other time, they got me in very quickly, They updated me when they started on my car and let me know when it was finished. They always offer me a ride and are always very professional and courteous. I've never been disappointed in the service.
Went in to schedule an appointment to get our car serviced. They were available to take our car right in so we waited while the servicing was done. We were offered a ride to where we would like to go and would pick us up but we elected to just wait. Since it was a mealtime, the water, coffee and snack bar was really appreciated. Thanks to each and every service dept. employee. Hats off to you!!
The Service Dept. in Cape Girardeau, MO, is the best!! Excellent customer service is always provided. Derek Adams and Rob Petzoldt are usually my service providers, very polite, and very knowledeable.
Cape Honda has wonderful customer service. My only complaint was the length of time I had to wait for vehicle to be done. Over 6hrs
The service department is excellent. They tell you what needs to be done and they are efficient and friendly. They will drive you where you need to go and pick you back up.
The service work was done in a timely manner. I dealt with Robbie and he kept me informed of things that needed done. He was very helpful and I appreciated his helpfulness
Brought my car in for oil change and tire rotation. The service department was on top of their game ready to start working on my car . The service on my car was completed and my car was washed in under 45 minutes.
Fast, efficient service, and helpful service advisors. Was having a problem, and discovered there was an extended warranty on the part. It was not only serviced free, but also received a multi-part checkup and free car wash. Highly satisfied. Will definitely return for future issues.
My Honda Ridge Line had a failing starter, drove to work and then that was it, dead. Called AAA, truck was hauled to Honda at Cape. I was flooded with work and had a business trip next day. I called Honda, Derek at Honda received my truck, we went trough all the service needed plus other items I wanted to advance. All was done while I was out of town. Called Derek, paid by phone, my ruck was ready and waiting for me at my arrival. No fuzz, all profesional, Honda parts only, all verified and double checked. Perfect, thank you.
The service department at Honda in Cape is fast, friendly, efficient, and affordable. I would never take my Hondas anywhere else! I also love it that they always wash my vehicles despite what I am bringing them in for--nice touch!
We have always had excellent service at Cape Girardeau Honda. The staff are very friendly and there is never work done that is not necessary.
Derek was very friendly and helpful greeted with smile. Service was fast and efficient. My vehicle was also washed after my oil change and tire rotation .
My light came on that said the tire pressure was low so I went to Honda and they found a 3 inch screw in my tire. They repaired it quickly and all the staff were so friendly and helpful. I feel like Cape Girardeau Honda really takes care of me. I appreciate them very much.
I literally look forward to getting an oil change because they're so incredibly kind, there's free food and drinks, and they always wash my car. To top it all off, the oil change is actually cheaper at Honda than Walmart. I'm never getting anything other than a Honda. Genuine people and a genuine business.
Ive purchased a number of vehicles over the years from various dealerships, mostly used, one new. My last 3 vehicles, all used, were purchased at Cape Girardeau Honda. Prior to that my experiences have ranged from a nightmare ( the vehicle & the service) to lengthy exercises in frustration to fairly decent. Since our very first encounter with Bud McMillan, my husband & I've been treated with the utmost respect, courtesy, integrity and made to feel that our needs and considerations are the number one priority. Bud has provided top notch service and given us invaluable assistance and advice in every situation. I hope Bud will be with Cape Honda for many years to come because I will never purchase a vehicle in the future without consulting him! By the way, every person on the Cape Honda team is awesome! Many of them have assisted us with our needs, always providing outstanding service. My recommendation to everyone I know is try Cape Honda 1st. You'll be glad you did!
Everyone there in the service department is amazing! Rob, Brad, Rusty, and Paul in the back! I am beyond pleased every time I go in for service!
Rob always explains service needed and what is due! And all the service techs do the service well!!! Always a good experience! The service staff always greet you with a smile and call me by name.
Great experience. No hassle, easy to work with and very attentive to our needs. I would definitely recommend this dealership to other people. Thanks again!
Great dealership with seamless sales process. Wonderful employees that are experienced and know how to get a deal done. Everything from initial inquiry to financing to closing the deal was smooth and easy.
There was absolutely no pressure to purchase the car. I will definitely go back to CG Honda when it is time to purchase another vehicle!
I worked with Curtis, he is such a nice guy. I didn't buy a car from CGHonda. I had full intentions to, had come back with title and extra fob ready to make a deal. I couldn't trade my car, I have a weird attachment to this car and I just couldn't. Curtis was so nice,professional and genuinely understanding. I didnt feel pressured at all. When the day comes and I have no choice but to buy a different car, ai will go to Cape Girardeau Honda and Curtis. I would recommend them to my family and friends. If you are looking to buy a car, ask for Curtis and tell him Stella sent you😉
The staff at Cape Honda is fantastic! I bought my Pilot two years ago from Curt. I wanted to replace my other vehicle so I contacted Curt again to purchase the Civic. Professional, courteous, and efficient is how I would describe the entire staff.

Welcome to Cape Girardeau Honda
Getting that new car of your dreams is easier than ever when you come see us at Cape Girardeau Honda. At Cape Girardeau Honda, we're a proud Honda dealer serving the great people in Cape Girardeau and the surrounding areas. But our reach goes beyond Missouri, as we even serve drivers from areas like Marion, IL and Paducah, KY. That makes Cape Girardeau Honda your hub for everything Honda throughout the region. With our huge Honda selection, you can always find the perfect vehicle at Cape Girardeau Honda. We have all the models that you love including Civic, Accord, CR-V, Pilot and more!
From the moment you step foot through our showroom doors to the moment you drive off in a brand new Honda, you'll find that we do things differently here at Cape Girardeau Honda. Being such a well-trusted and visited Honda dealer means we have all the resources you need to make the right car buying decision, without any hassle. But it also means that we offer a personal and casual experience to make sure you feel comfortable throughout the entire process. It's why we successfully serve areas from all over Missouri in addition to Cape Girardeau, like Jackson, Perryville, Scott City, and Marble Hill, as well as areas in Illinois like Marion, Anna, and Murphysboro, and areas in Kentucky like Paducah.
Get Directions To Cape Girardeau Honda